MVNOs:
A Next-Gen BSS is Essential for IoT and 5G
In the next few years, connectivity will be everywhere.
Subscribers will be connected to the internet, regardless of their location – subway trains, airplanes, automobiles, cruise ships, and even ski lifts. Sensors will monitor just about anything, cars, vacuum cleaners, refrigerators, and then report any changes. The opportunity for new wireless services and features will be immense.
But it's not just wireless carriers that will be competing in the IoT-connected world today and the super-charged 5G world tomorrow. Web 2.0 companies like Amazon and Microsoft, and industrial players like GM are forming MVNOs to compete in this new marketplace.
Rest assured, these MVNOs will not do the me-too plays that plagued MVNOs in the past. Instead they are likely to deliver highly differentiated IoT and cloud-based services, including AR/VR video gaming on demand, connected car, and much more. This could help them steal market share, especially by delivering these new, compelling services to their existing bases.
A Next-Gen BSS is Needed
To ramp up quickly and deploy new services, MVNOs must embrace a next-gen BSS, using lowcode technology and agile methodologies. By so doing, MVNOs would essentially leapfrog existing BSS technologies that are cumbersome and time-consuming to change.
Low-code uses little to no hand coding. Workflows, interfaces, business rules and logic are visually configured. New BSS software applications – used for monetizing services, creating products, managing subscriber accounts, and other back-office functions – are often rolled out in days, or at the most months.
At the same time, organizations don't have to scour the bushes looking for coding talent in a tight IT marketplace. They can instead use business teams and non-coders to make their sales, marketing, customer care, and operations' applications a reality.
A Low-Code BSS Can Help MVNOs Ramp Up Quickly and Deploy New Services Faster
A low-code BSS will help MVNOs do several things:
1) Launch quickly
Critical software applications, like Product Catalog, Order Management, Offer Management, Collections, and others. launch up to 5x quickly than traditional development because there's minimal hand coding to slow thing down.
Moreover, ancillary applications, like Campaign Marketing, Mobile Sales, Mobile Self-Service and others, can be developed using a minimal-viableproduct (MVP) strategy. Then, the business team can fine-tune the application, as they get real-time feedback from Artificial Intelligence or social media analytics about what's working (and what's not).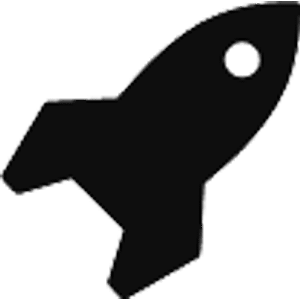 2) Customize Easily by Making Changes on the Fly
With low-code, business rules, workflows, interfaces can all be changed on the fly, instead of requiring months of development and testing time.
While all aspects of the business can benefit from fast-paced changes and dynamic rules, those serving customers can realize huge gains.
Say for example your competitors have a one-size fits-all return policy. But since your MVNO hasdeployed a low-code BSS, your return process adjusts for a high-value customer who wants to return his new phone on day 31. Even though it's a 30-day return policy, the sales POS will accept the return and trigger a RMA. The new process will be captured, and even validated with management. Unlike the airlines, this can be done easily.
Or, with a low-code BSS, pricing algorithms can be adjusted dynamically. For example, if social media analytics indicates a softening demand for a product, especially in a specific region, the price could be lowered automatically and all downstream processes configured in unison.
3) Enable Centralized Operations
A next-gen BSS platform can work with any data center to give MVNOs one centralized portal to manage their entire rollout and back office system.
This simplifies operations, provides needed security at the edge and enables MVNOs to take full advantage of available network capacity. The results are improved overall performance and reduced costs.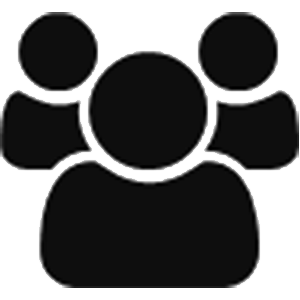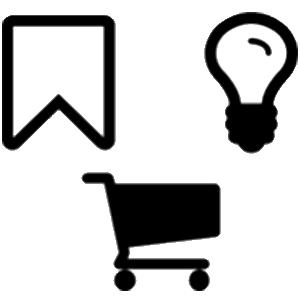 4) Pop Up New Sales Locations
Next-gen BSS frameworks allows MVNOs to turn up new services on location. Say, for example, an automotive MVNO wants to do more than just hand out koozies at the connected-car show. It can sell its brand of wireless services for its specific IoT applications from a kiosk that will execute credit checks, port the number, and sell the device as an add-on, when it's not built-into the car. It can also demo all the connected-car applications. Legacy BSS systems can't do this.
Low-Code is a Great Tool for Competing Against Incumbents
MVNOs have an opportunity to leapfrog existing BSS technology and deploy carrier-grade, lowcode BSS systems. This would help them roll -out faster with new services and products, change those products faster, and serve their subscribers better. In short, a low-code BSS could be a valuable tool for competing against established carriers.
An omnichannel architecture is also needed to manage these interactions in-app, in-store, via web, and through app-specific partners, as well as internal and outsourced support centers. Finally, carriers need to manage those channels and handle split-billing, commissioning and settlements.
A low-code BSS enables all this. It supports any type of marketing campaign, third-party bundle, and dynamic pricing strategy because it can adapt workflows, user interfaces, and business rule changes, all on the fly. Plus, it can enable the customer care and omni-channel architecture needed.
Fast Innovation with On-the-Fly Changes
To handle IoT now and prepare for 5G, marketing, sales and operations teams should identify their back-office capabilities to determine the following:
Can their BSS support these types of interactions and new business models with newer
services and newer players?
Can their BSS support changes on the fly to business rules, workflows and user interfaces?
Can they support new revenue opportunities, such as upselling, with newer policies, newer
omni-channel markets, and newer business models?
If not, they should investigate how a carrier-grade, low-code BSS platform can help them with IoT now and 5G tomorrow.
With both technologies, business processes, business rules, user interfaces, data interfaces, functions and general BSS behaviors will have to change frequently and fast. Traditional development can't be that dynamic. But a low-code BSS can.