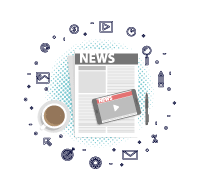 Last company news, platform updates, Success implementations & more.
Please check all our Last News and press releases and know about our technology.
News & Media UGG selected Beesion BSS solution for its wholesale business in GermanyMunich, Germany, March 18th, 2021 — Beesion Technologies, the pioneer of Low-Code BSS software, announced today it has been selected to provide a complete BSS stack for Unsere...