Catalog-Driven Order Management Software
Manage Customer (COM) and Service (SOM) related activities for large and complex telecom orders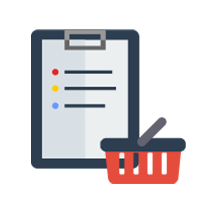 Order Management Software
Order Fallout and Missed Opportunities
The sale seems to be going well. And then…. surprise. The customer isn't really eligible for the offer. Or, a resource code isn't in the format that the inventory system expects. And the order falls out.
Beesion: True Order Management Software
Beesion's low-code Order Management Software (COM/SOM) leverages true catalog-driven order management to fulfill telecom orders successfully and prevent costly order fallouts. It can decompose, orchestrate and fulfill any order, any size, and for any type of account.
Manages all aspects of the order management process
Captures orders from all channels
Makes accurate and consistent predictions about order delivery
Reduces errors and eliminates manual activities
Beesion's Order Management Software (COM/SOM) uses low-code technology, so it's quick to deploy, support, and change.
Order Management Software allows you Address Every Aspect of the Ordering Process in One Low-Code Software Application
Beesion's low-code Telecom Order Management Software (COM/SOM) tightly integrates order entry and order validation, order decomposition, order orchestration, order control, and order analysis, into one easy-to-manage workflow.
Fulfill any service, product, or bundle in your Product Catalog
Support any type of order: sales, renewals, upgrades or changes, as well as orders with multiple items
Manage cancellations efficiently and even rollback compensation
Audit and trace orders
Manage Customer (COM) and Service (SOM) related activities, each one with specific responsibilities and clear separation
Capture and Validate
 

Orders from All Channels with Order Management Software.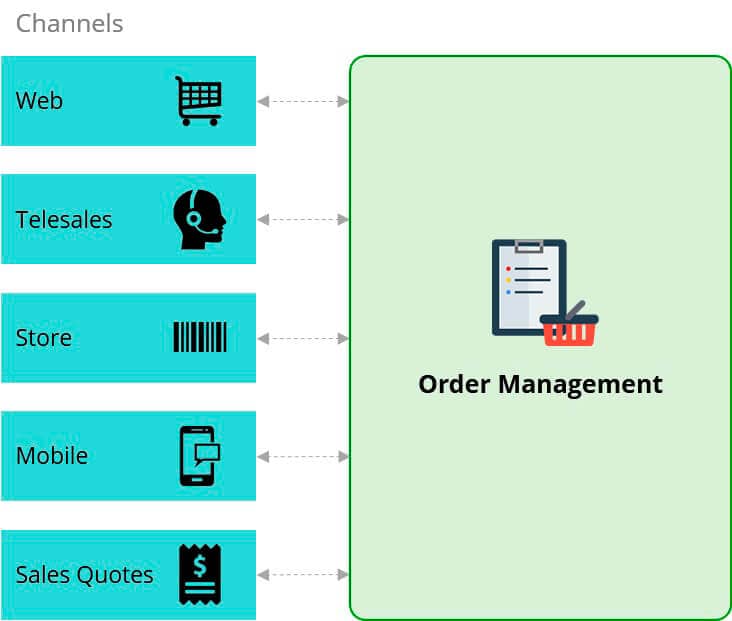 Process with omnichannel architecture 
web, telesales, in-store, mobile
Feed approved quotes
imports quotes directly from Quote Management application, avoiding double entry
Make sure orders can be fulfilled
compares order against credit analysis, inventory, engineering, and many other systems
Provide completion dates
estimate order fulfillment up-front, using predictive analytics
Decompose and Fulfill Complex Orders.
Minimize or Eliminate Order Failure with
Order Management Software.
Decompose Orders into Suborders
Deploys Order Management Software – breaks down orders into their logical parts and addresses all dependencies. It then fulfills each sequentially, using the exact steps and conditions outlined in the enterprise product catalog
Allows prioritization – features a drag-and-drop business rules editor to set priorities for activations, suspensions, and other actions. No hand coding required
Orchestrate Order Fulfillment Seamlessly
Orchestrates order fulfillment on multiple levels

 

–  fulfills orders on the customer, account, subscription level
Connects directly to legacy systems – automates provisioning, installation, delivery, billing, and more
Uses synchronous/asynchronous interoperations to inform back-end systems of every request to ensure proper order fulfillment and minimize order fallout
Jeopardy management features and tools:
Delay and error alerts (on-screen, SMS, e-mail), as well as third-party systems downtime notifications
Automatic reattempts
Manual exceptions queue, plus manual override of provisioning parameters.
Fulfillment Progress Tracker for a Decomposed Order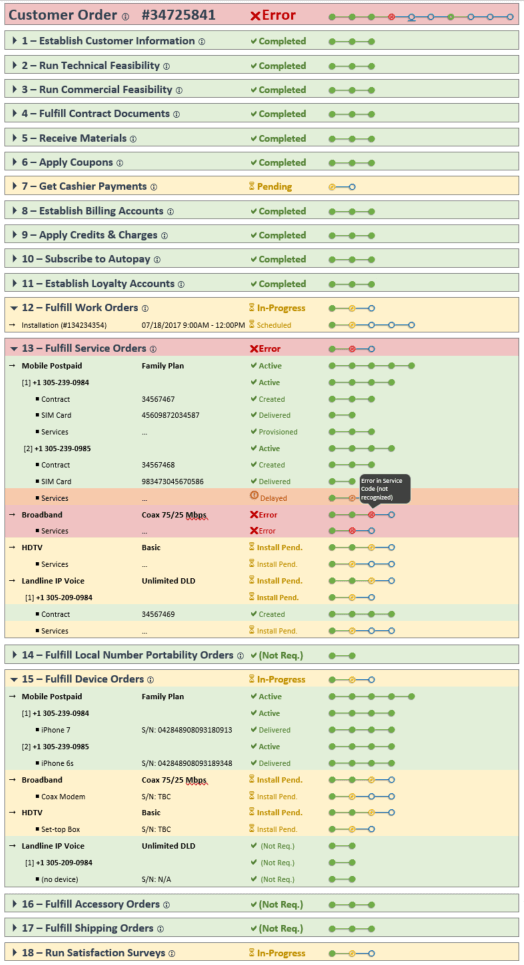 Control and Analyze your Telecom Orders in Real Time
Monitor order fulfillment progress in real time
View any problems along the way with error reports and notifications.
Plus, view a wide-range of statistics to track:
Volume of orders processed in a time period – by order type, channel, sub-period, and status
Average order fulfillment time in a time period – by order type, number of items per order, specific order characteristic, channel, etc.
Order fallout rate in a period – by order type, number of items per order, by specific order characteristics, channel, reason, etc.
And much more
Communicate Order Status Throughout Lifecycle
Notify customers throughout the order lifecycle with COM application, plus tell sales teams about any delays or status changes. Confirm shipments with automated notifications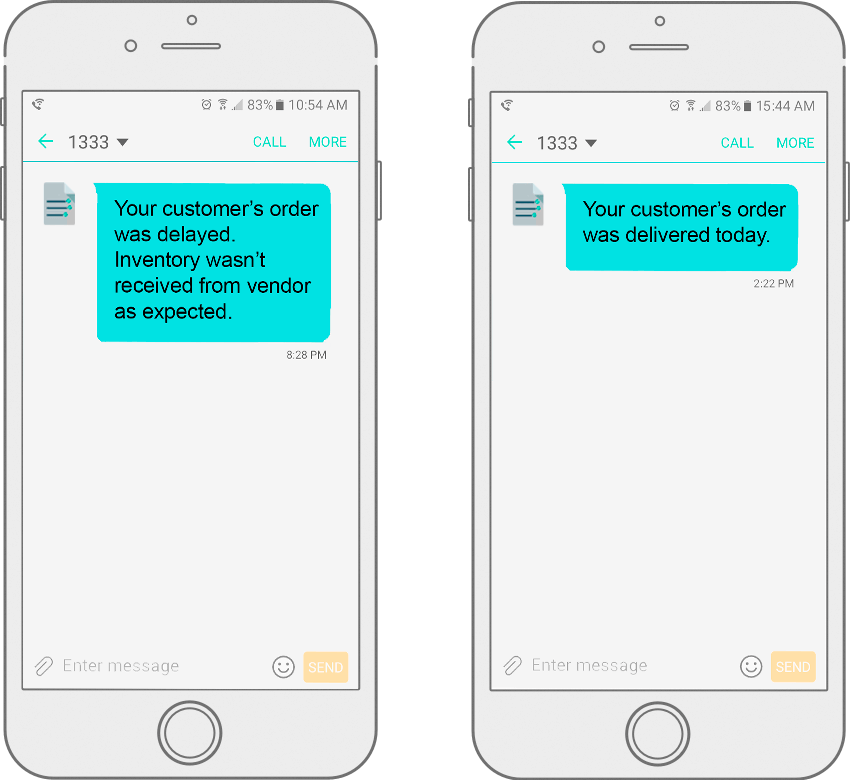 Support Large Volumes of Orders Easily
With a fully scalable architecture, Beesion's Telecom Order Management application can support large volumes of orders:  landline, wireless, satellite, home automation, internet, etc.  – or all combined. Orders can be fully audited and traced. Plus, should cancelations occur, the application can rollback compensation. It also features: Bulk provisioning (for multi-line orders), Execution queues with priorities and load balancing
Plus, get ready for the future
SDN/NFV
Sell and fulfill any virtualized resource for SDN/NFV that's shared among services. Assign and reassign on demand for specific tasks.
IoT
Fulfill order for IoT devices and services listed in your Product Catalog – smartphone, home appliance, industrial machine, commercial terminal, consumer good, wireless dongle, or any other smart sensor or actuator.
5G-enabled
Sell and fulfill orders for 5G devices like any other device.
Quick to Deploy and Expand
Software Sits on Top of Your Systems
There's no downtime or disruption of services because Beesion's omnichannel Marketing suite sits on top of your systems, consolidating and orchestrating the data.
Using a rich set of connections
, the suite connects to any legacy system, as well as all Beesion applications.
Follows TM Forum Standards
All Beesion applications are built using TM forum standards (eTOM) for orchestrating product, customer, and service network information.
Uses Beesion's Low-Code Platform
Unlike traditional software, Beesion's applications require little to no code. All
customization is done

 
in runtime, with a set of graphical editors, including workflows, process templates, and editing tools. Plus, it's easy to change the marketing applications, when requirements change.
Want to know more about Order Management Software?