BeeFiber BSS/OSS 360°
Business and operations support systems for FTTX services for Fiber

End-to-End BSS/OSS solution – Ready to Go
BeeFiber BSS/OSS 360° is the solution for Business and operations support systems for FTTX services for Fiber created especially for the home and SME segments working with the FTTX network. This provides faster time to market and lower cost. Upgrading to BSS/OSS is the best plan to grow and increase your subscribers.
BeeFiber BSS/OSS 360° is entirely modular (lego-like), where all the modules/applications that comprise the BSS/OSS Full-Stack are natively, functionally, and technically integrated, avoiding as much as possible the need for multiple developments or customizations by your company or a third party. All this will let you allow to lay the foundations to extend its business to the other segments or service lines in the future.
BeeFiber BSS/OSS 360° solution is built with its "Low-Code" platform, over a microservices architecture technology, that requires minimum to no IT resources for its operation and evolution. This platform provides solutions with the latest, most modern, scalable, and highly reusable technology to continue expanding its capabilities and functionalities, maintaining the best practices of the TM Forum (SID, eTOM).
BeeFiber BSS/OSS 360° Scope – Business Domains

BeeFiber Modules
Modules work together but can be deployed independently
Customer Management (CxM): sales and care for B2X
Beefiber for FTTX services for Fiber allows a True Customer 360º view with information (both from the platform and received from other systems such as OCS, ERP …) of: Sales, Installed Services, Interactions, Insights, Tickets, Orders related to the customer's account.

Beesion CRM Care provides functionalities for customer management in the different channels served (sales network, call center, Back Office)
It allows the execution of post-sale and service use cases (service changes, inquiries, administrative changes …)
Allows integrated management with BPM workflows, mailboxes, service queues, with control of flow activities
Provides Level 1 ticketing (incidents) functionalities with typified case registration, attention by workflows and queues, control of resolution SLA, referral between attention queues, problem management and escalation by API integration to other levels of attention.
Module Based on Applications:
Catalog and Quote Management (FPC & CPQ): product, offers, and quotes
Beefiber for FTTX services for Fiber allows the definition of Products, Resources and Services of the technical and commercial offer through Beesion Product Catalog (FPC).
 
It configured in "master" mode Comprehensive life cycle management (PLCM) of the products technical / commercial offer Catalog integration with Beesion Order Manager, to feed by API Gateway requests, decomposition and orchestration logic
Quotes, Price, discounts, special projects, professional services, third party equipment, uncategorized products and services, ROI calculation, authorizations, expiration control.
Module Based on Applications:
Three Applications Work Together
Handle Design, Validation, Publication, and Retirement for multiple products, channels, sales occasions, front-end and back-end systems, in multiple environments
Technical Aspects of Products and Services - Product Catalog

Commercial Offer and Rules - Offer Management

Offer Integrity and Publish - Quote Management
Order Management (COM & SOM):
full orchestration
Beefiber for FTTX services for Fiber allows through Beesion Order Manager (OM) will oversee decomposing and orchestrating the execution of the requests received from the API Gateway through REST / SOAP interfaces.

Native integration with Beesion EPC (catalog) in a catalog-driven architecture
The module integration with Billing
The Reception and Validation Modules will manage the validation of CRM requests
The Orchestration will be carried out according to specific business processes, with three phases: Decomposition of the Order, Fulfillment, and Notifications
The control of the execution of the order will be carried out with the modules of: Visibility, Error Management, and Monitoring
Develop New Customer Care Processes or Change Existing Ones Without Code

Manage Customer (COM) and Service (SOM) related activities, each one with specific responsibilities and clear separation
Module Based on Applications:
Tracks physical inventory
Inventory Management (IM): Unification for order entry
Beefiber for FTTX services for Fiber allows through Beesion's Telecom Inventory Management software gives sales teams a real-time window into available inventory

Manages entire inventory lifecycle
Tracks all physical stock and logical resources
Securely stores and manages all Customer Premises Equipment (CPE) and others
Create Quotes Confidently with complete visibility into inventory, sales reps can browse offers with the customer in real time.
Connects multiple systems,  everything from ERP to e-commerce systems
Module Based on Applications:
Revenue Management: B2B and Billing
Beefiber for FTTX services for Fiber allows through Our Revenue Management, Automate high volumes and demanding requirements for cyclical, subscription-based billing. Beesion billing application is part of its Revenue / Monetization Suite. It is a full-featured convergent usage processing, billing and account management solution.
Beesion billing can handle operational requirements of Tier 1 service operators.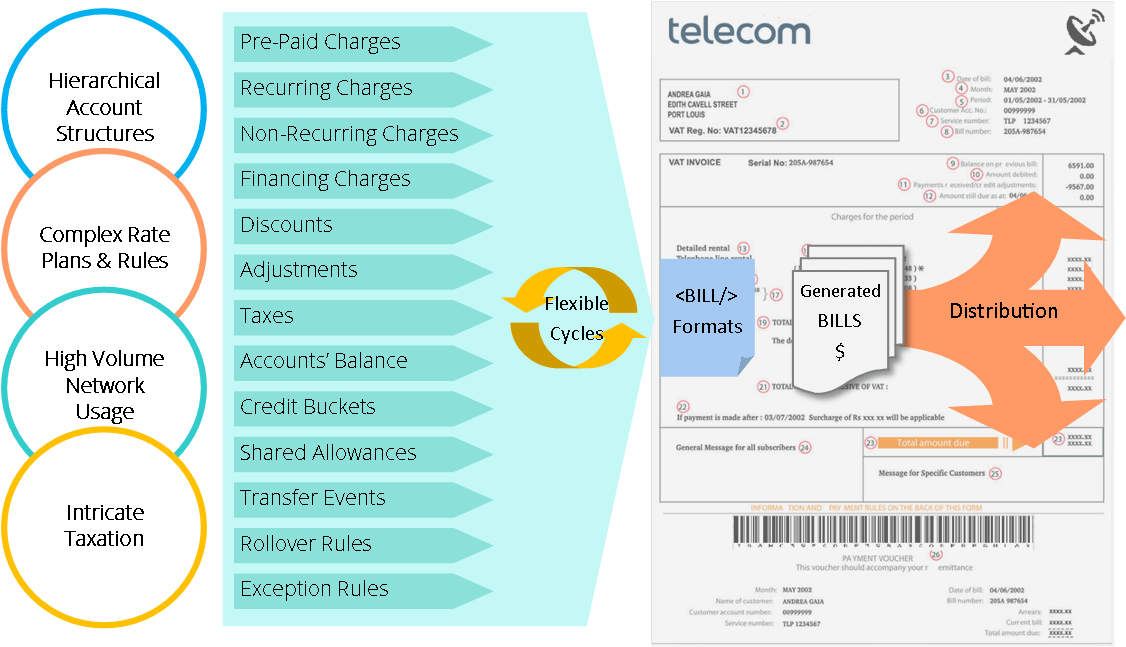 Distinguishes between Consumer, SoHo / SME, Corporate and Government
Supports framework agreement based billing, with list prices, expirations, and ad-hoc products/services
Manages complex account structures of business units, cost centers, and payment responsibles.
Includes complex invoicing scenarios such as: Split billing, Transfer
Balance, Change of Cycle, Partial Cycles, Change of Account Holder, Merging and Splitting Accounts.
Focuses on P2P, PBX, VPN, Cloud, IoT, SDN/NFV and other B2B-specific digital services
Processes large operations in bulk, like new accounts, new subscribers, adjustments, etc.
Formats bill for channel, government and customer requirements, like details, reports and attachments.
Handles taxation through dedicated external services
Distributes through multiple channels (paperless, mail, electronic, affiliate financial entities, ATMs, etc.)
Integrates with ERP, CRM, CPQ, Ordering, Provisioning, Credit & Collections, and other BSS/OSS
Workforce Management (WFM): Installation and Service
Beefiber for FTTX services for Fiber allows through Workforce Management application be an integrated scheduling and workforce automation solution that enables companies to coordinate all the internal and external teams – installers, technicians, and network engineers – with customer service and other back-office and logistics departments. It provides prebuilt workflows and tools to effectively coordinate tasks, people, schedules, locations, and materials.
Plus, it has options to notify customers when things aren't going as planned.
The application can easily manage all the moving parts for any type of worker order, including IoT, home security, home automation and many other solutions.
Module Based on Applications:
Network Incident Management
Route Large Volumes of Tickets Efficiently
Address claims from multiple channels easily – centralize claims from online, call center,  email, chat apps, etc. – and then direct the response to the most qualified representative. Send the response back through the same channel.
Manage representative workload by assigning cases according to reps' skills, pending case queues, language, and more.
Integrate with Artificial Intelligence to detect the contents of tickets that aren't easily understandable and route them to the right place.
Merge cases related to a common root cause, like a wireless service outage, and then send mass notifications.
Manage multiple tickets in bulk – set up business rules to automate how a supervisor handles tickets for closing cases, triggering alarms, deleting duplicates, etc.
Resolve Claims on the First Contact
Ensure the most expert advice by interfacing directly with your knowledge base,

 

Product Catalog,

 

and other content. Easily grow the databases.
Expedite complex cases with a rules engine to route multi-task tickets to the most qualified reps, helping to ensure the shortest possible resolution time.
Integrate directly with back-end systems to diagnose problems and fix them immediately
Integration with OSS to identify network outage issues, and other potential spikes in claims. Pre-empt subscriber calls with mass notifications, until the outage is resolved.
Module Based on Applications:
Our Main Differentiator
Low-Code Development Platform based on a Cloud-Native Microservices Architecture
Our Low-Code Development Platform is based on a cloud-native Microservices architecture, which was the first in the Telecommunications segment and which provides cutting-edge technology as microservices, managing more than 400 pre-built modules, aligned to the TM Forum standards. It provides benefits such as better times for project delivery, security, assurance, and process control, and therefore cost optimization.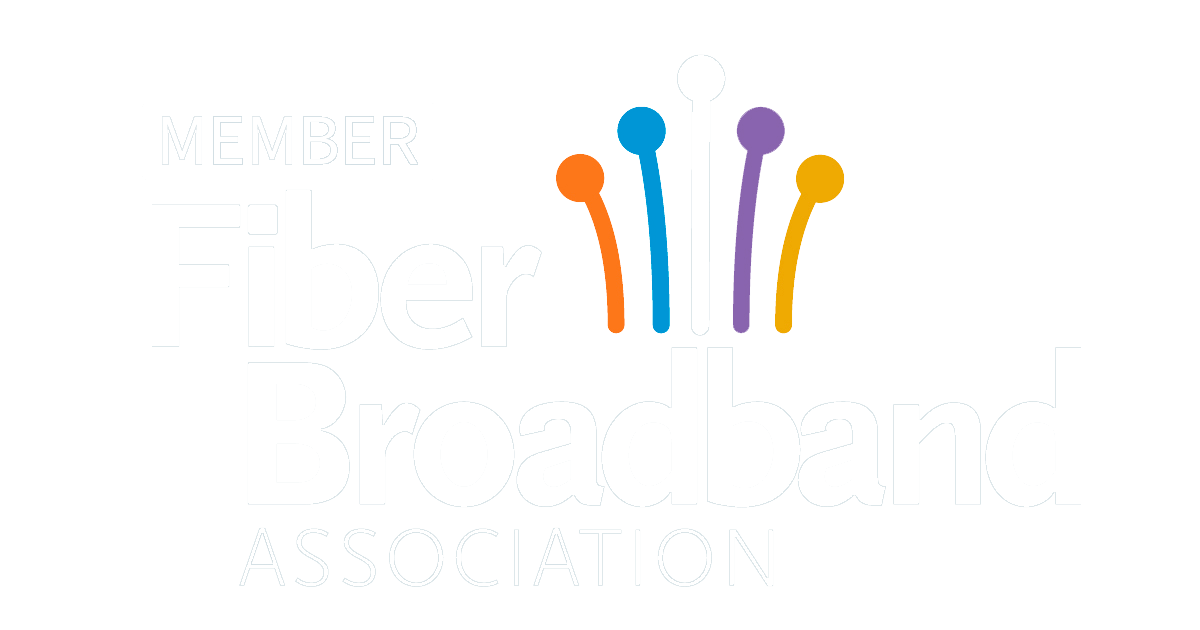 Beesion is a member of The Fiber Broadband Association, the go-to organization for companies, organizations, policymakers, and communities that want to learn how to build better, faster, future-proof fiber broadband networks.
Contact Us for More Information
---
Unlock Your Company's Potential with Beesion BSS Solutions
10x quicker to deploy, support, and expand than traditional development
Beesion is the pioneer of Low-Code BSS software specifically designed for the telecom industry. Its 30+ applications and integrated solutions are configured with a Low-Code Development Platform and built on a distributed cloud-native microservices architecture, that enables speed and fast responses to changes. Each microservice can be continuously developed and maintained independently with short release cycles and lower costs.
We can help you Innovate Quickly
---
The flexibility your business needs to keep pace with a rapidly changing market