Full Stack B2B BSS
Support B2B transactions without workarounds
Support Every Step of a B2B Sale
No Matter How Complex

Your B2B BSS needs to be flexible. The B2B market is not homogenous. It varies from small home offices, to large corporations, government agencies, and more. It covers multiple industries.
And, each has different needs.
Your B2B BSS must support every nuance of this wide-ranging market.  No matter how complex. With Beesion B2B BSS:
Understand each business segment with contact management/CRM functionality
Create quotes and orders, including multi-line, multi-site, and multi-service solutions
Manage the ordering process, with end-to-end project management
Handle complex fulfillment scenarios, with custom installation, construction, and support
Split the bill among multiple departments/entities
Design and support SLAs
Beesion's full-stack B2B BSS is made with low-code software, which launches and expands up to 5x quicker than traditional software. It's easy to change, so there's no need for workarounds.
Omnichannel Support
Support every channel:
Web
Telesales
Customer Care
Social Media
E-commerce
Manage Leads-to-Customers Process

Manage the lead-gen process for every business segment. Use Beesion's B2B software to manage contacts, meetings, and pre-sales activities.
Embed directly into other CRM screens
Create quotes and orders within the context of the opportunity
Sync with other CRM-customer care workflows
Integrate to pull in contact information with
  or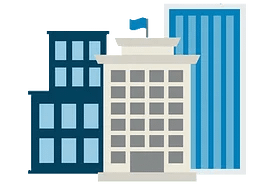 Confidently offer solutions including broadband/mobile for the home office to cloud services for the large enterprise – and everything in between.
Understand Quote's Profitability, ROI and NPV

With Beesion's CPQ, the sky is the limit.  Build quotes with components from the Product Catalog or incorporate ad-hoc ones. Plus:
Create quotes with a large number of configurable items (phone lines, devices, SIM cards, etc.)
Understand the quote's internal costs, as well as profit, ROI, and NPV
Get accurate pricing for thousands of variables
Support pricing negotiations, custom framework pricing, and service level agreements
Be confident that each quote is technically sound and commercially viable. Everything is automatically validated.
Print or send quotes. Create them on any device
Control the Ordering Process
Proven for effectively processing large volumes of orders, and orders with a large number of sub-order items.
Change workflows and business rules to manage each aspect of the order – approvals, fulfillment, vendors, and more.
The software supports extraordinarily complex order decomposition and fulfillment rules. In fact, when used in combination with a Beesion EPC (catalog) and CPQ (quote) you can completely automate the order decomposition and fulfillment plan. Also, you can customize any particular logic with point-and-click tools not code.
Plus, it provides end-to-end visibility, enabling the sales/installation teams to be in the loop at all times.
Coordinate Special Projects

Quote, Plan for and fulfill orders that require special projects; i.e.: ad-hoc installations, datacenter and virtualization products, infrastructure services, and civil field work on public roads.
Beesion supports full Project Management. It includes:
Task Management
Scheduling Management
Resource Management
Cost Management
Change Management
Document Management
Communication Management
Support B2B transactions without workarounds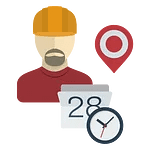 Fulfill Any Type of Order
Successfully fulfill orders, no matter how many moving parts or line items. For example: select the phone number, scan the actual device S/N or IMEI for each line.
With a few clicks, managers can coordinate the internal/external teams, manage installation schedules and required resources, all using one application. It also lets you locate materials, track technicians, and notify customers.
Manage Complex Billing
Beesion offers 3rd party billing systems specially designed to meet B2B requirements, including large account hierarchy billing, split billing, revenue sharing and settlements, billing single or composed agreement, context billing, complex taxation, contract billing and many others.
Manage Post-Sales Support
Beesion provides a 360-degree, hierarchical and multidimensional view of the business customer, everything from bills, rate plans, to trouble tickets (and more). It integrates quickly to your back-end, consolidating subscriber information from multiple BSS.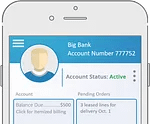 Offer Self-Service Portals for End Users and Businesses
End users, including other businesses, can manage every aspect of their account – check their order status, manage their services, pay bills, and much more – from their desktop or a device.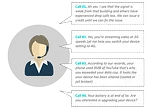 Manage Network Performance, Feature and Application SLAs
Track connectivity issues – dropped calls, inability to send messages, bandwidth asymmetries, latencies, etc.– and device health. Also, you can easily monitor IT performance of applications that may be part of your B2B BSS solution.
Supporting Any Business Line - including OTT!
Beesion Full Stack B2B BSS provides lead-to-cash for all types of B2B business lines, both traditional fixed, mobile, data, voice, prepaid and postpaid connectivity, including 5G and FTTX, and non-traditional value-added services like OTT, WAN, cloud, SaaS, M2M, UC&C, and more!
Keep up with the pace of a changing market and future-proof your BSS to support all your B2B service lines and networks.
Speed Up Your Business with Microservices
Beesion's B2B Suite is developed on a distributed architecture of microservices, which can be implemented cloud or on-premises.
Business processes and data repositories are detached from channels, so it brings a true digital omnichannel experience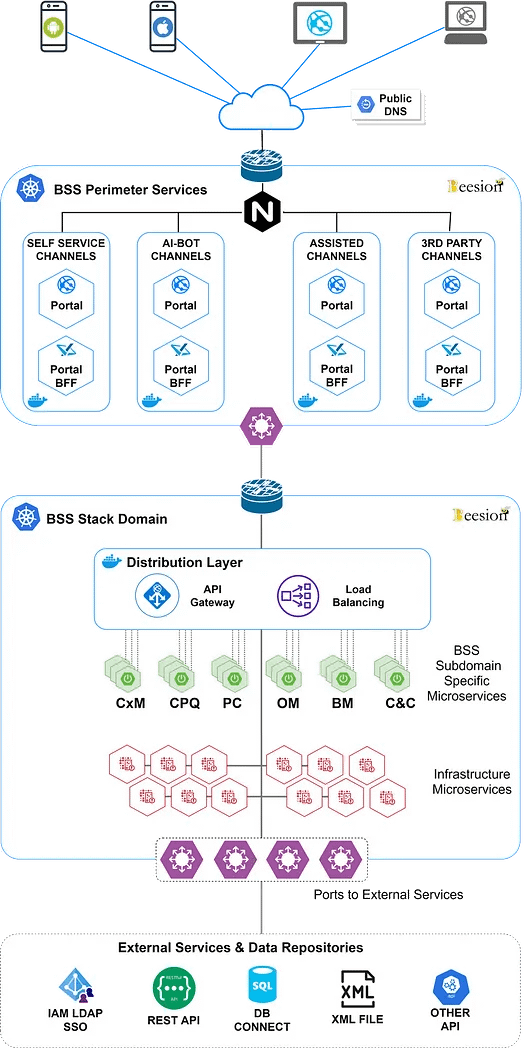 Unified Customer Experience
The user experience is consistent regardless of the interaction channel. Beesion's solutions are based on a genuine Omnichannel Architecture.
Native Omnichannel Support
Customer Journey tracking and Customer Engagement actions are naturally supported in a flexible architecture, designed for constant adaptations and evolution. This is a next level of adaptability to better engage the customer along their journey on any channel.
Business Interactions
A unified point for omnichannel process governance is established. Each BSS subdomain is supported by a group of specific microservices, business rules are set there.
Unified Infrastructure Services
A set of shared microservices completes the architecture. These services allow Automated Deployment, Adaptive Scalability, Metrics Acquisition, Load Balancing and High Availability. Inversion of Control for Decoupling is used so no direct dependencies are set.
Beesion has designed and created +100 reusable microservices for telecom industry based on more than 10 years of experience in the market. Beesion software is created combining those microservices. The whole development process is straightforward and several times faster, allowing continuous innovation, enabling quicker launches and easy configuration.
Quick to Deploy and Expand
Software Sits on Top of Your Systems

There's no downtime or disruption of services because Beesion's omnichannel B2B suite sits on top of your systems, consolidating and orchestrating the data. Using a rich set of connections, the suite connects to any legacy system, as well as all Beesion applications.
Follows TM Forum Standards
Beesion applications follow TM Forum guidelines, the telecom industry blueprint for enabling successful business transformation.

Beesion's Low-Code Software
Unlike traditional software, Beesion's applications are created using Low-Code Development. Modifying an application is a configuration process, using a set of graphical editors, including workflows, process templates, and editing tools. Easy to change.
Contact Us for More Information
---
Support B2B transactions without workarounds