BSS Software Up to 5x Quicker
Launch, Support and Expand Quicker Than You Imagined
With the exception of the analysis phase, just about every phase of the software development lifecycle takes far less time than traditional development. You'll launch new BSS software applications in months, not years, and with far fewer resources.
Low-Code Platform
With Beesion's low-code software platform, there's little to no hand coding needed to customize BSS software applications. All customization is done in runtime using a tool set that Beesion provides. This significantly shortens the time to develop, modify and support your applications.
It also opens the door for non-developers to make application changes.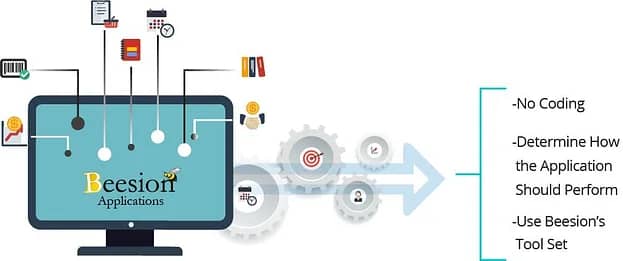 New Requirements:
No Problem
Often, critical requirements are left out in the development process, or they change over time. That's no problem with Beesion because most hand coding is eliminated.
Beesion's platform enables the business and developers to work side-by-side to determine how the BSS software application should perform. Then, they can see very quickly if it meets their needs. If it doesn't, no problem. Just use Beesion's tool set to rework the application in runtime.
Simplified Deployment Enables a Focus on UX
With Beesion's low-code platform, developers can focus on making the BSS software application as intuitive as possible. They don't have to worry about how the application will work (or transform) on multiple environments, because it works the same on cloud, web, mobile. So UI and UX can become a higher priority in the development process. And in turn, end-user training time will decrease.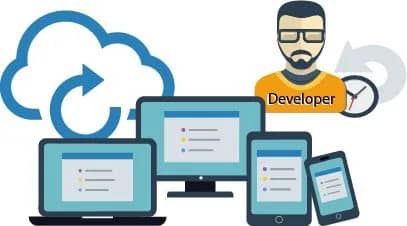 Modify into Something New, Without Headaches
With traditional development, subsequent changes can affect the integrity of the application. What used to work well, no longer does. But Beesion BSS software applications always work well. That's because modifications are propagated throughout the application. And if something doesn't work properly, you'll see the problem with a red light before you hit submit.