Surviving the Global IT shortage
How Beesion uses smart, non-developers to build telecom applications with its Low-Code Platform
SITUATION:
GROWING DEMAND FOR LOW-CODE, THANKS TO GLOBAL IT SHORTAGE
Beesion Technologies, LLC is an innovative technology company that pioneered a suite of 30 low-code software applications for the telecommunications industry. The suite isn't built using traditional software development. Instead, it relies on a unique set of modules – with pre-built functionality – that are combined, expanded, and reused to create software applications.
Applications are then customized and integrated in runtime, using visual tools and "in memory" configuration, requiring little to no custom code. In fact, the software suite may be the first low-code Business Support System. It's used in more than 20 countries.
Beesion's Low-Code Telecom Software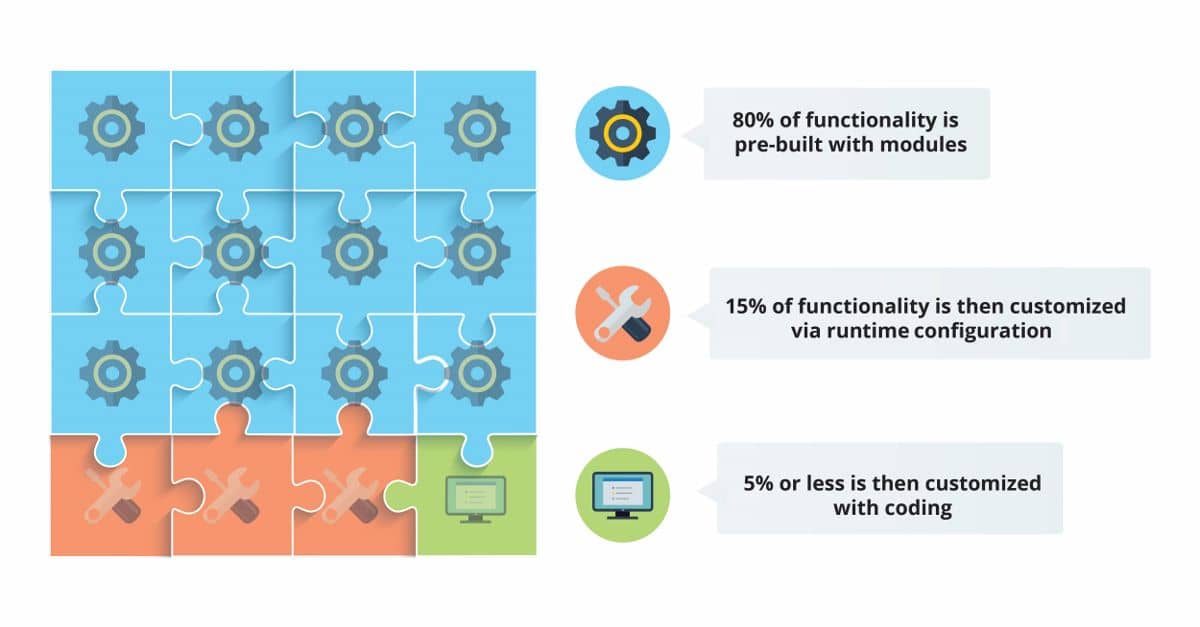 Up to 95% of every application is pre-built with existing modules, and customized primarily with run-time
configuration. About 5% of the customization requires coding.
Because of growing demand for Beesion's 
low-code telecom software
globally, the company needed more developers. However, it found recruiting enough IT employees very challenging, especially in Argentina where it does a lot of its development. At the same time, the company was very concerned about the global IT shortage.
SOLUTION:
CREATE THE YOUNG PROFESSIONALS PROGRAM WITH SMART, YOUNG ENGINEERS
The company realized that its low-code telecom software didn't require the traditional software developer, with a background in coding. Instead, it could find talented young professionals from different disciplines – electrical engineering, mechanical engineering, business administration, and others – and teach them the principles of Beesion's low-code technology, called Swarm. Thus, the Young Professionals Program was born.
Beesion identified the types of skills that most lead to success, and began recruiting graduates – 23-29 years of age – had exceptional analysis abilities and a strong background in technical or business disciplines. Many are pursuing post-graduate degrees.
The company also recruited engineers from multiple Latin American countries to increase the diversity of ideas.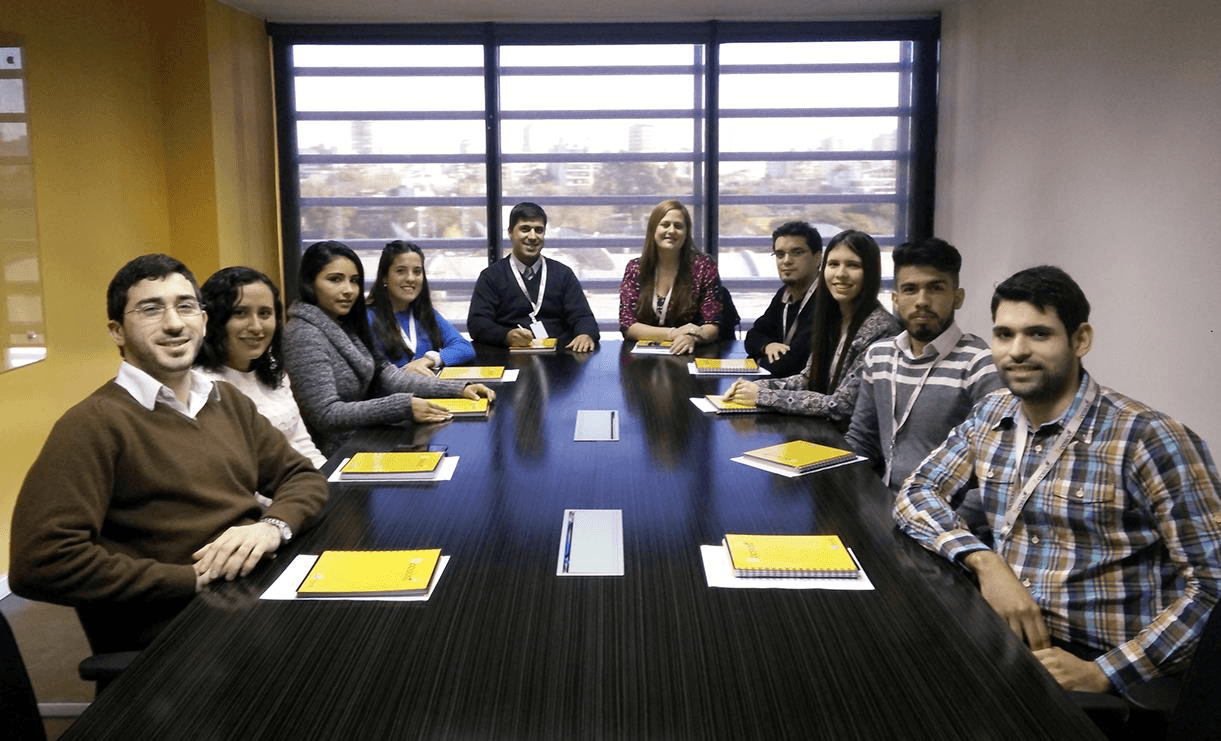 The Young Professionals Team from Argentina. Getting ready to discuss how to configure applications for
Beesion's Low-Code BSS Platform.
It provided the young professionals with an intensive two-month training program, covering computer science and IT fundamentals, as well as the company's software approach and philosophy. Then, it assigned them to work groups to develop low-code
applications
or demos for clients.
RESULTS:
A STRONG WORKFORCE THAT LOVES THEIR JOBS, AND CAN CONFIGURE SOFTWARE
Since the program started in February, it has trained 26 Young Professionals in Argentina and Spain, that now work on the same level as junior development engineers for the company.
of the Young Professionals are 'Satisfied' with the program; 38% of which are 'Highly Satisfied'.
feel they have been trained well, and can configure applications for Beesion's low-code telecom software.
The program also has reinforced Beesion's ties with universities, generating a steady flow of potential workers, who bring a lot of enthusiasm to the company, and look at processes and ideas with new eyes.
Their different cultures also contribute to a very dynamic, multicultural environment.
A young professional, Víctor Sáinz, joined the program in Spain, and is now working on a point-of-sale application demo, and a pre-paid recharging demo. Prior to Beesion, he had no coding or software development experience. His education was in business administration, and had several internships in Italy and Spain.
"I never did any coding. However, I am now able to understand and modify applications using runtime configuration."
Another Young Professional, Micaela Farisano from Argentina, is working on a team building requirements for new application functionalities. Prior to Beesion, she studied industrial engineering.
"The program is a great challenge. What I like most is that I am learning something new every day."
Omar Merchan, Beesion CEO, is pleased with the program's outcome.
"The Young Professionals Program is a great strategy for our Telecom BSS Suite. Not only does it provide us with a steady pool of talent, it stands behind our promise that non-developers can configure applications for the Beesion low-code platform."