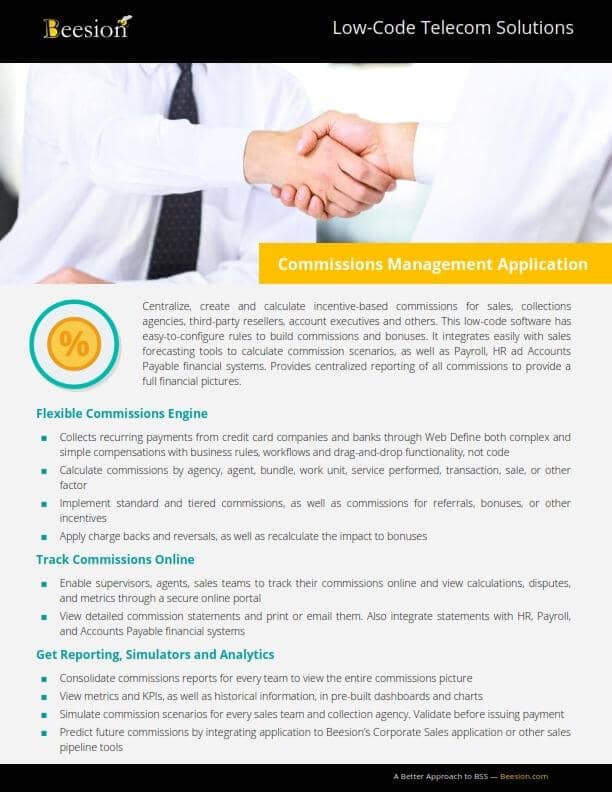 Commissions Management Application
Create, track and pay telecom, cable, and wireless sales commissions more efficiently. Using our low-code software, you'll get the full picture of all commissions owed to every team, retail rep, account executive, reseller, telesales, collections rep, agency and more. Plus, it features a commissions simulator to validate and project future commissions, and the ability to create complex commission structures easily. Make all application updates with visual tools, instead of code.
Please provide your name and email to download.
Related Applications from this Department