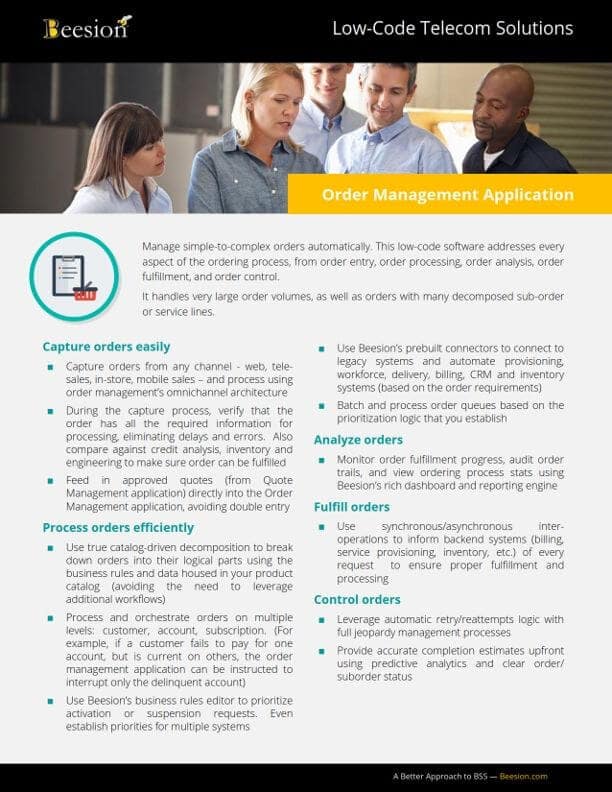 Telecom Order Management Application
Efficiently manage and fulfill wireless and cable orders with software that addresses the complexity of the telecom marketplace. Our low-code, telecom order management application is quick to configure, install, and update. It uses catalog-driven decomposition, orchestration, and jeopardy management. Plus, it features a rich set of tools to smoothly manage fulfillment: pre-formatted workflows, prebuilt ordering processes, and reporting/analysis tools to spot trends. Integrates quickly and easily with Offer Management, Inventory Management, Quote Management and other software to manage orders from start to finish.
Please provide your name and email to download.
Related Applications from this Department