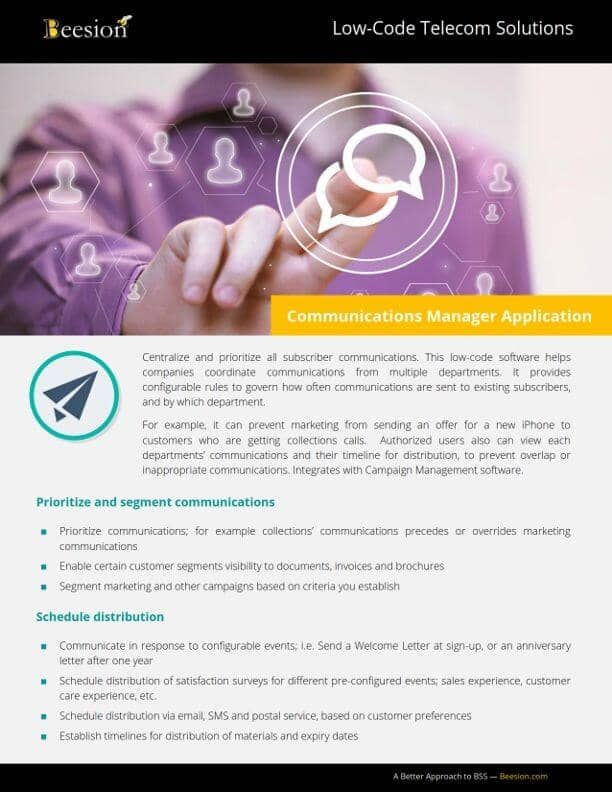 Customer Communications Management
Communicate effectively with your telecom, wireless or cable subscribers and respect their time. With our low-code software, you can automate and prioritize customer notifications, as well as prevent duplicative or contradictory messages. Plus, you can make any changes with visual tools, not code.
Please provide your name and email to download.
Related Applications from this Department