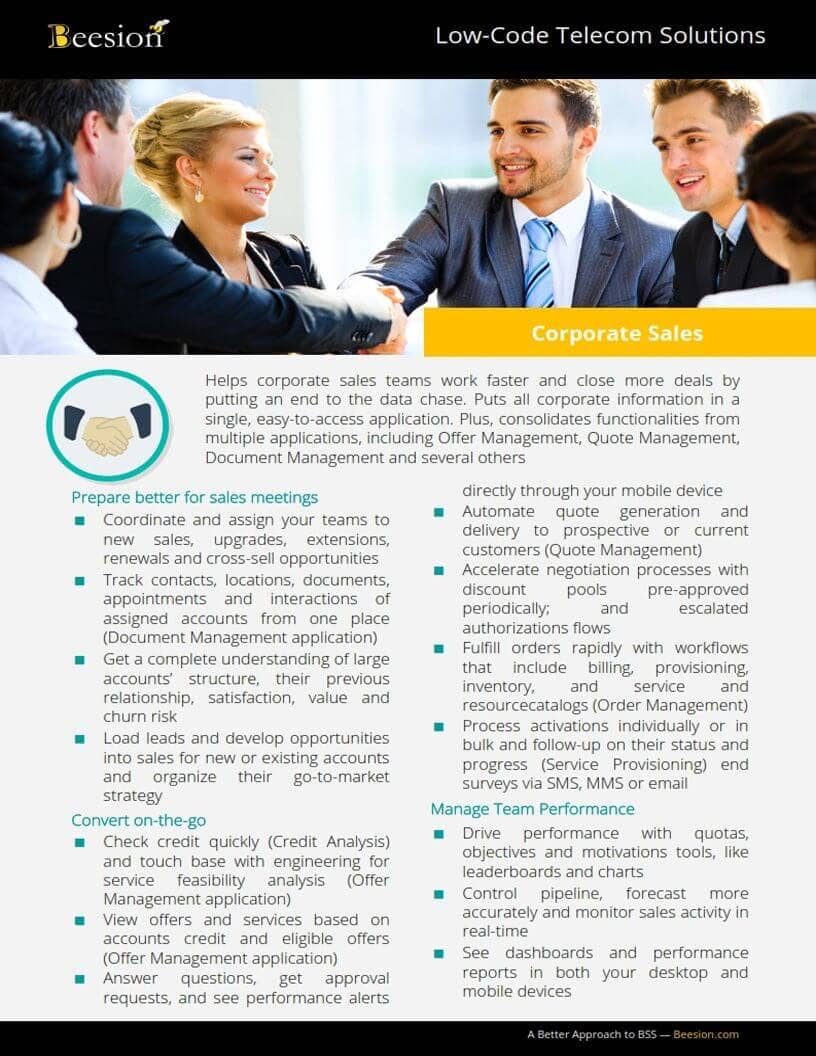 Corporate Sales Application
Provide corporate sales teams with real-time inventory info, network performance, discounting procedures, and other critical data needed for closing telecom and wireless sales on-the-go. Beesion's low-code software integrates data from multiple systems and third-party applications to provide an interactive portal showing account insights, permissions needed, account credit history, previous quotes, and much more. Plus, teams can generate new quotes quickly, as well as track sales leads. It's a complete corporate sales tool.
Please provide your name and email to download.
Related Applications from this Department