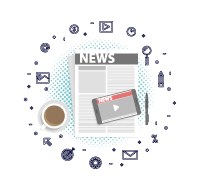 Last company news, platform updates, Success implementations & more.
Please check all our Last News and press releases and know about our technology.
News & Media Beesion Ofrece Prácticas Formativas Como Parte del Programa "Becas Santander CRUE CEPYME 2018 Prácticas en Empresa" para Estudiantes de la Universidad Rey Juan Carlos Alcobendas, España, 26 de enero de 2018 -- Beesion, pionera del software de bajo...