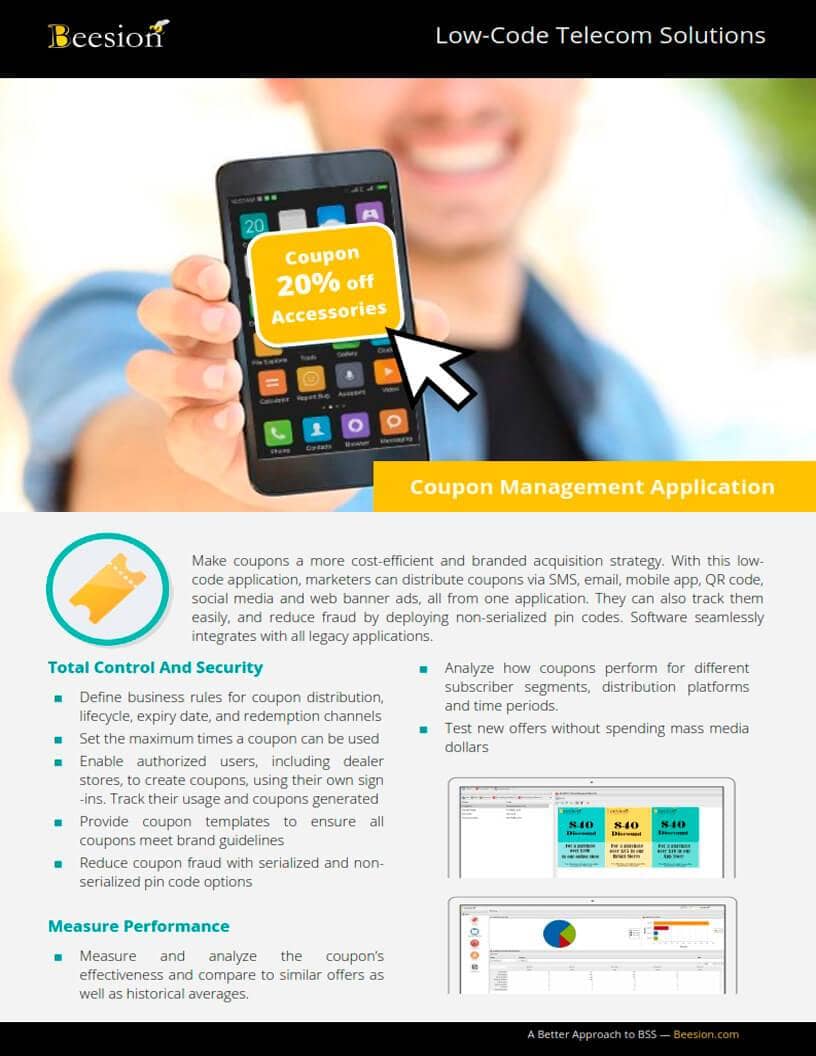 Coupon Management Application
Control, prioritize and centralize promotional coupons to prevent fraud while increasing distribution. With our low-code software, your marketing teams – across any channel – can digitize coupons and distribute effortlessly via web, email, mobile app, QR codes and even social media. Coupons can be serialized and prioritized, making tracking far easier. Plus, you don't need to write any code, just use Beesion's visual tools to make application changes.
Please provide your name and email to download.
Related Applications from this Department