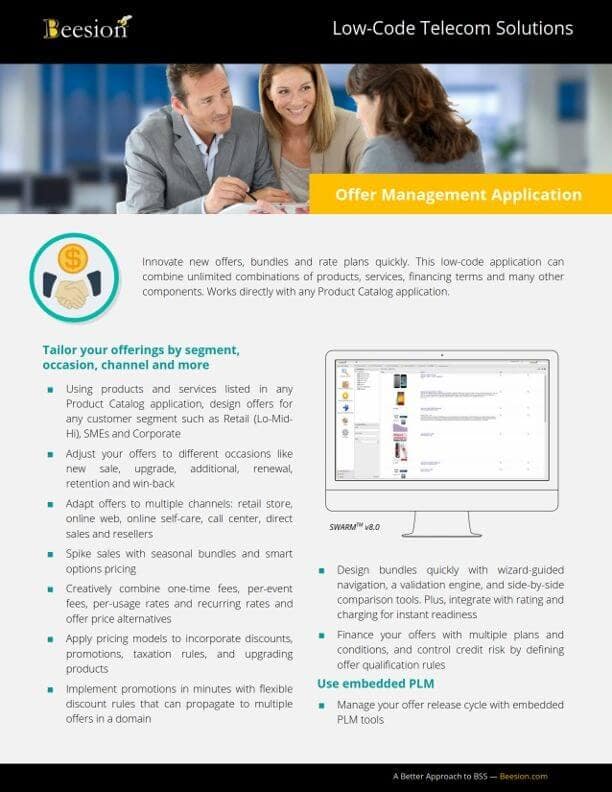 Offer Management Application
Create new rate plans, bundles, and innovative offers quickly with our low-code software. Using drag and drop editors, you can easily define product and service bundles, rates, discounts and financing options. Plus, integrate with your Product Catalog to incorporate existing products and services, including those from your other telecom businesses. Designing new offers has never been easier or faster.
Please provide your name and email to download.
Related Applications from this Department