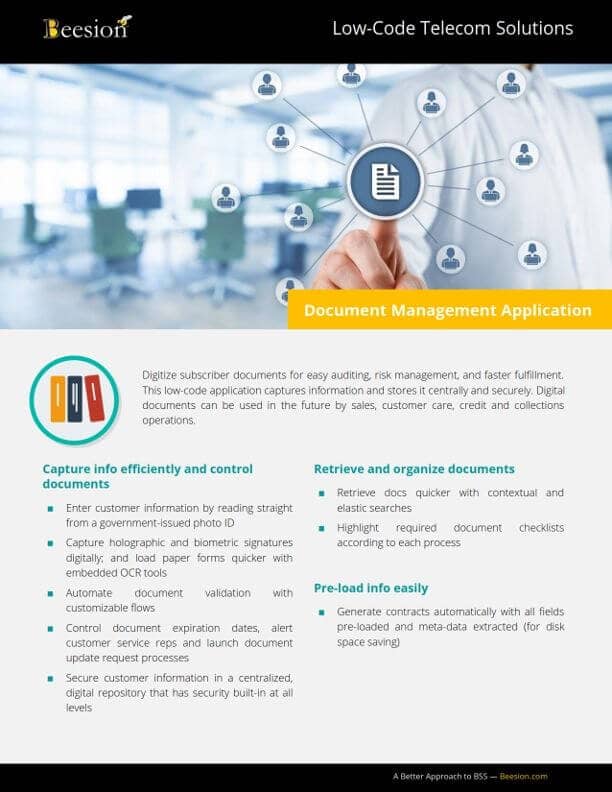 Document Management Application
Digitize subscribers' documents, like contracts, permissions, government IDs, and others, to expedite the upsell/cross-sell processes, and meet compliance rules. Manage large volumes of documents from a central repository, and make them available (as needed) to other departments, including auditing, risk management and collections.
Please provide your name and email to download.
Related Applications from this Department