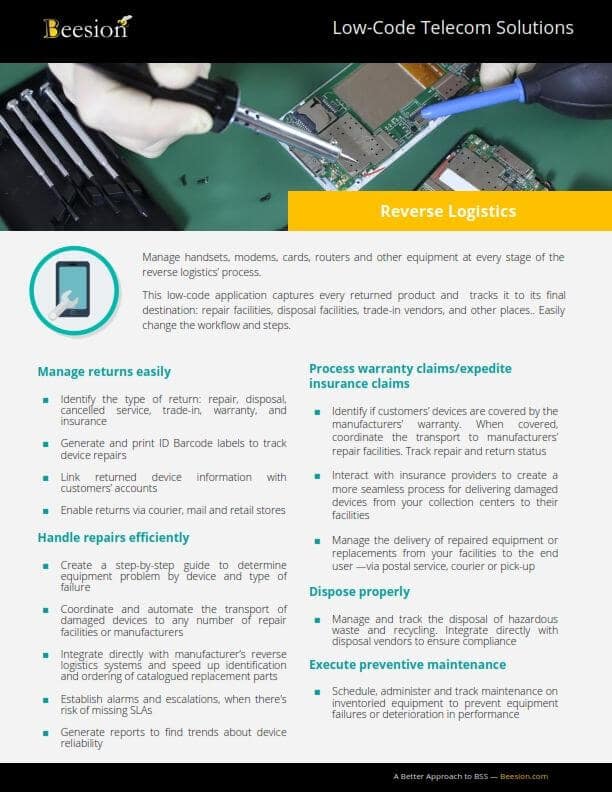 Reverse Logistics Application
Efficiently manage, control and track the reverse logistics process for all your wireless, cable or telecom retail stores, warehouses, and locations nationwide. Beesion's low-code software enables your team to validate the return, and automate the company's reverse logistics procedures for repair, trade-in, disposal warranty and even insurance claims. Plus, as processes change, update the application easily with graphical editors, not code.
Please provide your name and email to download.
Related Applications from this Department