Beesion CRM  CxM
A CRM with 360-degree view of the customer, designed to create delightful experiences along their journey
Implement an omnichannel digital experience using your existing platforms
Beesion's Digital Layer
Build a digital layer on top of your existing systems and deliver the digital experiences your subscribers deserve. Beesion's low-code technology integrates seamlessly with them and allows you to maximize your legacy investment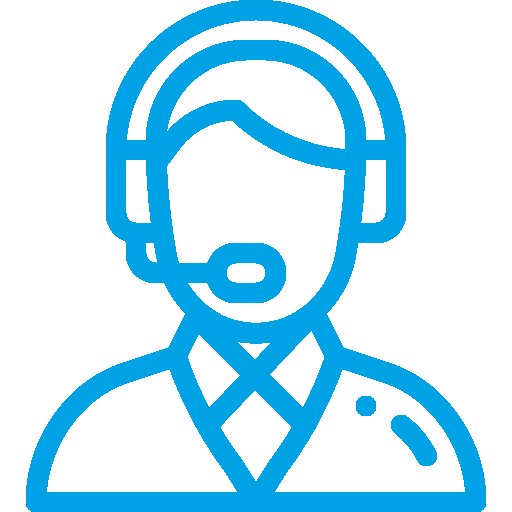 Call Center


Social


In-Store

Do Everything from a Single Place
With Beesion CRM-CxM, customer care reps get a 360-degree view of every subscriber. They can resolve issues, apply payments, sell new services, and perform just about any task – from a single place.
View the customer's journey across all channels
Execute more than 180 customer care processes (out of the box)
Improve response times by eliminating data silos
Optimize or add processes in hours
Offer relevant products, services & rewards to reduce churn
Best of all, Beesion's omnichannel CRM-CxM uses a suite of low-code software applications that are easy to construct and change, without hand coding. It's quick to launch, modify, and support.
Multi-Tenant / Multi-Brand
Beesion CRM-CxM Suite is built on a multi-tenant architecture, allowing your company to manage different tenants and brands efficiently.
Launch Fast:
In 10 months, Beesion completed a customized omnichannel, convergent CRM-CxM implementation for a Tier 1 multi-network carrier
View all customer details
Beesion CRM-CxM integrates quickly to your back-end, consolidating subscriber information from multiple BSS. Everything from bills, rate plans, to trouble tickets (and more), is viewable and actionable from one place.
It also works as a convergence layer. Reps execute transactions the same way for all services, regardless of their network or supporting back-end BSS.
Transact Fast:
Clients have reduced average transaction time by as much as 30%.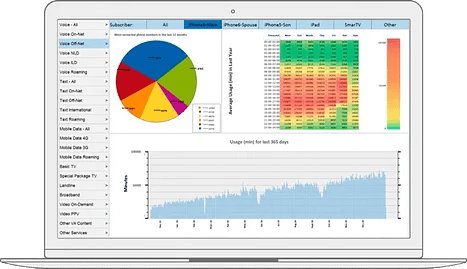 Easy charts:
Simple charts and graphs make it easy to determine usage patterns and recommend new plans, products, and services.
View Unified Customer Profile
Easily Support Multi-Play Services:
Know which services are attached to which subscribers. A centralized master registry tracks subscribers, their account information, and all their subscriptions. The software also de-dupes data from multiple BSS to uniquely identify each subscriber. Learn more about this core application.
Solve Issues the First Time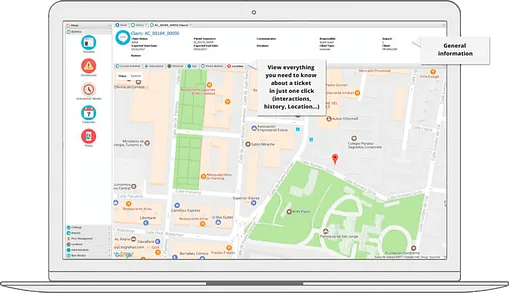 Empower Reps to Solve Any Problem

Direct cases to reps best equipped – in terms of workload and skillsets – to answer questions successfully and quickly.
Refine the subscriber's problem with artificial intelligence. For example, parse an online submission, "My bill is messed up."
Integrate with knowledge bases, articles,

 

Product Catalog

 

to get expert help.
Much more
View Beesion's Telecom Case Management software.
Out of the Box: Execute180+ Customer Care Processes
New Sale, single line
New Sale, multiple lines
Additional Line
Contract Renewals
Report Lost or Stolen
Change of Mobile Device
Change of MSISDN Number
Change of SIM
Change of Set Top Box
Change of Modem
Contract Takeover
Balance Recharge
Balance Transfers
Manage Bill Payments
Set up Autopay
Apply credits
Etc.
Develop New Customer Care Processes Or Change Existing Ones Without Code

Make changes to business rules, (i.e. documentation required, steps completed, etc.) with drag-and-drop tools
Change workflows without any code (i.e. add vendors, change process steps, etc.)
Launch new processes
Test new flows/rules and release to production in minutes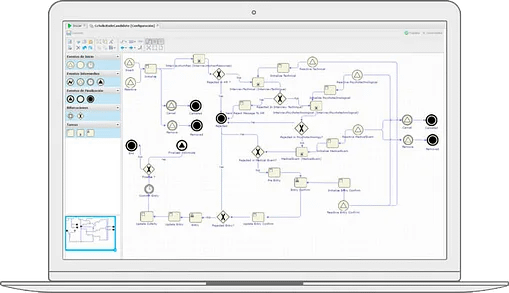 Improve experience with every customer touchpoint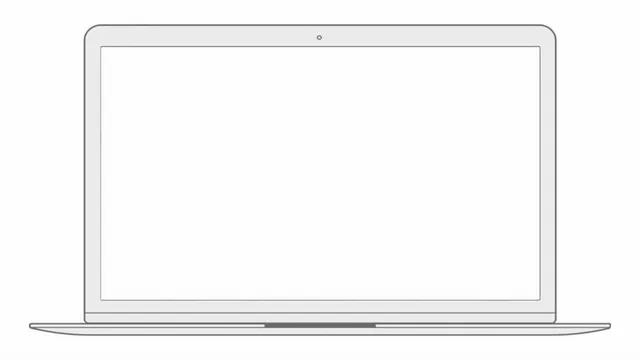 Customer Engagement – Every Interaction Matters
Omni-channel Interaction to analyze every communication with customers across all available channels: legacy, digital and social

Customer Journey Tracking to understand how they interact with all your channels

Always On Campaigns to proactively present intelligent and relevant offers to each customer, based on their interaction history
Customer Engagement is strongly connected to Customer Loyalty, so it has a direct impact on your financials outcomes
Reduce Churn with a Suggested
Next-Best-Action Strategy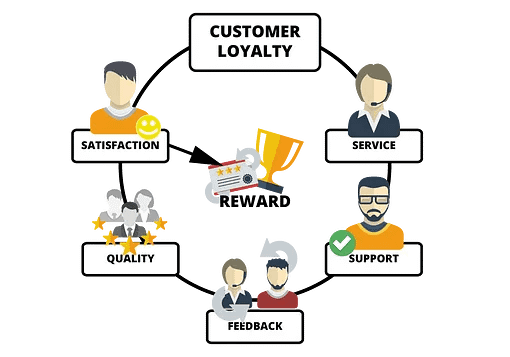 Focus on Customer Loyalty

Determine offers and discounts to retain customers, using customer's value, interests, history, and other elements. For example, offer compensation based on the type of problem the customer incurred, his level of anger, the time to resolve, his profitability, and much more.
Upsell and Cross-Sell the Latest Services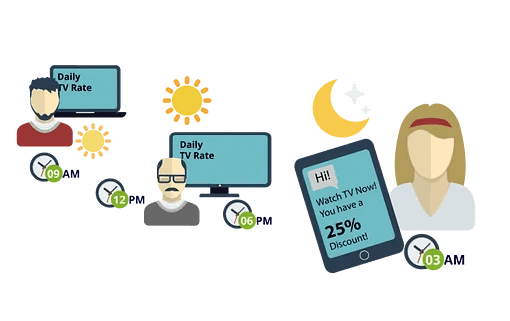 Beesion Telecom CRM:
Other Functionalities
Plus, Beesion's CRM-CxM can be viewed on any mobile device or tablet.
Speed Up Your Business with Microservices
Beesion's CRM-CxM Suite is developed on a distributed architecture of microservices, which can be implemented cloud or on-premises.
Business processes and data repositories are detached from channels, so it brings a true digital omnichannel experience
Unified Customer Experience
The user experience is consistent regardless of the interaction channel. Beesion's solutions are based on a genuine Omnichannel Architecture.
Native Omnichannel Support
Customer Journey tracking and Customer Engagement actions are naturally supported in a flexible architecture, designed for constant adaptations and evolution. This is a next level of adaptability to better engage the customer along their journey on any channel.
Business Interactions
A unified point for omnichannel process governance is established. Each BSS subdomain is supported by a group of specific microservices, business rules are set there.
Unified Infrastructure Services
A set of shared microservices completes the architecture. These services allow Automated Deployment, Adaptive Scalability, Metrics Acquisition, Load Balancing and High Availability. Inversion of Control for Decoupling is used so no direct dependencies are set.
Beesion has designed and created +100 reusable microservices for telecom industry based on more than 10 years of experience in the market. Beesion software is created combining those microservices. The whole development process is straightforward and several times faster, allowing continuous innovation, enabling quicker launches and easy configuration.
Quick to Deploy and Expand
Software Sits on Top of Your Systems

There's no downtime or disruption of services because Beesion's omnichannel CRM-CxM suite sits on top of your systems, consolidating and orchestrating the data.
Using a rich set of connections
, the suite connects to any legacy system, as well as all Beesion applications.
Follows TM Forum Standards
Beesion applications follow TM Forum guidelines, the telecom industry blueprint for enabling successful business transformation.

Beesion's Low-Code Software
Unlike traditional software, Beesion's applications are created using Low-Code Development. Modifying an application is a configuration process, using a set of graphical editors, including workflows, process templates, and editing tools. Easy to change.