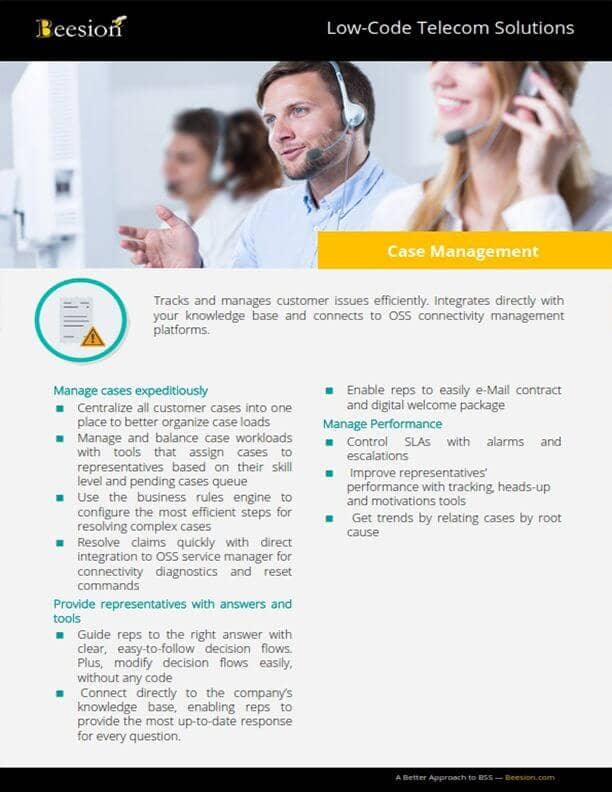 Case Management Application
Discover, track and quickly resolve claims from your wireless, cable and telecom subscribers. Beesion's low-code software integrates with your knowledge base and OSS, enabling reps to address customer concerns on the first call. Plus, the software features ticket types and decision trees that can be updated with easy-to-use visual editors, not code, making it easier to launch new services.
Please provide your name and email to download.
Related Applications from this Department